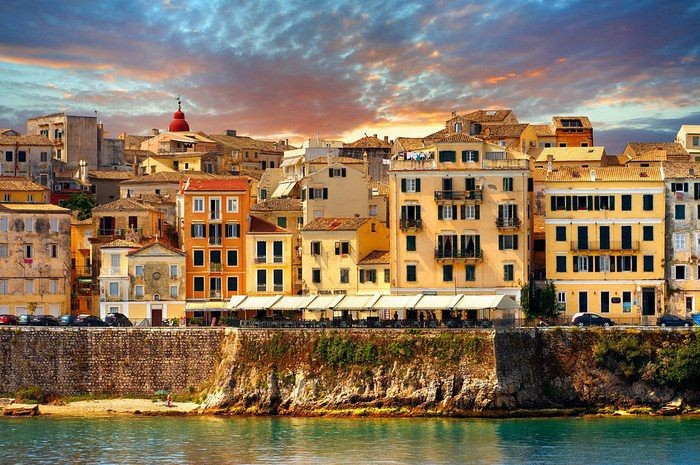 Corfu
The beautiful Greek island of Corfu is a popular tourist destination for those looking for a unique and memorable holiday. Corfu is a vibrant destination filled with a long history, lively culture, stunning scenery and an abundance of activities and attractions for visitors. From its unique landscape of lush farmland, rugged mountains, crystal-clear waters and dramatic sunsets, to its vibrant nightlife, historic fortresses, vibrant markets and picturesque villages, Corfu is a destination that will appeal to all.
One of the main reasons to visit Corfu is its idyllic setting. Boasting some of the most beautiful beaches on the Mediterranean, Corfu's shallow waters, crystal-clear waters and calm bays make it a popular spot for swimming, snorkelling, fishing and boating. With its friendly locals and beautiful villages, many visitors make Corfu their base for exploring the other islands of Greece such as Crete, Mykonos, Rhodes and Santorini.
Charter a Yacht in Corfu
Whether you are a seasoned sailor or just starting out, Corfu offers spectacular views, crystal-clear waters, and an abundance of activities from yachting to fishing to beach hopping to exploring hidden coves.
When it comes to booking a charter yacht in Corfu, you'll discover a variety of yacht sizes and styles to choose from. You can book a traditional Greek sailing boat, a sailing boat or luxury motor yacht. Somnium Yachting can offer customized itineraries, so you can explore at your own pace and tailor your vacation to your group's needs.
The waters around Corfu are a sailor's paradise, with plenty of sheltered coves, isolated beaches and interesting backdrops. Whether you prefer spending time in quiet seclusion or exploring more active sites, you'll have plenty of options to choose from when embarking on your yachting adventure. When it comes to safety, Corfu has a very active maritime safety organization that ensures that charter yachts operate in accordance with Maritime principles and regulations. All professional captains and crew undergo extensive safety training to ensure the highest level of protection for their clients.
So if you are looking for a truly unforgettable holiday experience, why not charter a yacht in Corfu and explore the Greek islands in style!