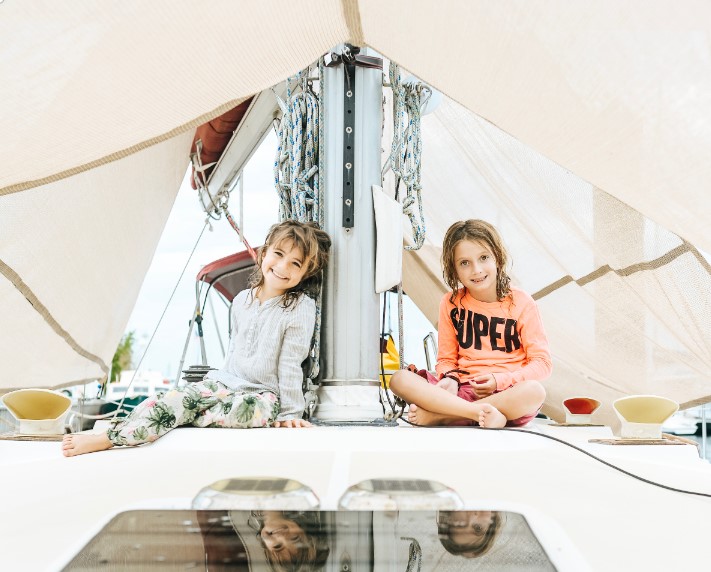 Sailing can be an exhilarating and exciting experience for the whole family. However, traveling on a sailboat with children can also be challenging and requires extra preparation and precautions to ensure everyone's safety. Here are some ti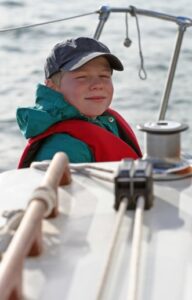 ps and guidelines for traveling safely with children on a sailboat.
Choose the Right Boat: When traveling with children, it's essential to choose a boat that is safe and suitable for kids. Look for a boat with high sides and secure railings to prevent accidental falls. Make sure the boat has a cockpit enclosure that can protect children from strong winds and waves.
Pack Appropriately: Sailing can be unpredictable, so make sure to pack appropriate clothing for children. Bring life jackets, sun hats, and sunscreen to protect them from the sun. Pack warm clothes for the evening, as it can get chilly on the water. Also, bring plenty of snacks and drinks to keep children hydrated and energized.
Teach Safety Rules: Before setting sail, teach children basic safety rules such as how to wear life jackets and what to do in case of an emergency. Make sure they understand the dangers of falling overboard and the importance of staying within designated areas on the boat.
Plan Ahead: Before setting sail, plan your route and make sure to check the weather forecast. Avoid sailing during storms or high winds, as it can be dangerous for children. Choose a route with plenty of protected anchorages to ensure a safe place to rest and recharge.
Stay Alert: Always keep an eye on children while sailing. Make sure they are within sight and reach at all times. If you need to leave the cockpit, assign another adult to watch the children or have them wear a safety harness.
Be Prepared for Emergencies: Always be prepared for emergencies by having a first-aid kit and emergency equipment on board. Make sure everyone knows what to do in case of an emergency, and have a plan in place for getting help quickly.
Ask for a Safety Net to be Placed: If your sailboat does not have a safety net, it may be worth asking the boat owner or rental company to install one. Safety nets can help prevent children from accidentally falling overboard, especially when they are playing on the deck.
Make Sure Life Vests Fit Appropriately: Life vests are essential for ensuring children's safety on a sailboat. Make sure that each child has a properly fitted life vest that is appropriate for their weight and size. Check the manufacturer's instructions for guidance on fitting and adjusting life vests. It's also a good idea to have children wear their life vests at all times while on deck or when conditions require it.
In conclusion, sailing with children can be a fun and rewarding experience. However, it's essential to take extra precautions and plan ahead to ensure everyone's safety. By following these tips and guidelines, you can create a safe and memorable sailing experience for your family.
Explore our options: Charter your yacht